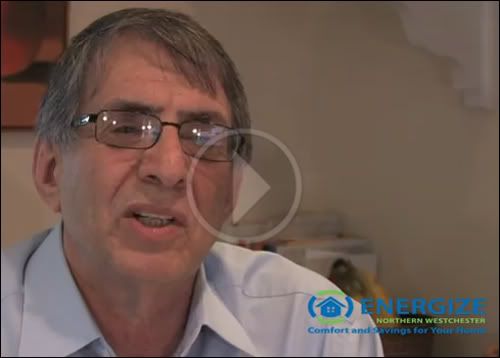 Above: Energize Bedford Energy Coach Dick Kornbluth is featured in a new series of videos that help Bedford, N.Y., residents get quick answers to common household efficiency questions.
With so many actions to take and choice to make, energy efficiency can be daunting. But having a coach makes it easy!
Make that an Energy Coach. Dick Kornbluth, who has been a home efficiency professional since 1977, is now taking questions at EnergizeBedford.org. Energize Bedford is a BetterBuildings program in Northern Westchester County, N.Y., that makes it easy for homeowners to follow through with comprehensive upgrades that drastically improve home comfort and energy cost savings.
Kornbluth's Energy Coach video series has already tackled several frequently asked questions, including:
Learn more about Energize Bedford at EnergizeBedford.org.